Testimonials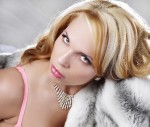 Vanessa
Had my first photo shoot with Paulette and she was amazing! Made me feel comfortable & beautiful!!! Recommend her 100%. Awesome! Thank you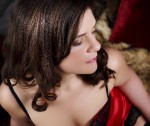 Jillian
Had a great experience with Paulette. I recommend anyone looking for quality photos to check out her business. Her studio is absolutely beautiful and she made me feel so comfortable during our boudoir shoot. She also does family, maternity, weddings etc.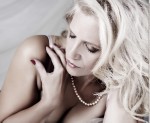 Joan
Not only does Paulette do gorgeous work, she is wonderful to work with. I felt at ease with her from the very moment I met her. The moment you step into her softly lit waiting room your stress melts away and you feel like you are awaiting a massage in a fancy spa. She has a scented candle going and offers you chocolates and a soft drink. She is just a lovely person and her work speaks for itself. Check out her website, you won't be disappointed.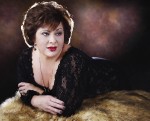 Andrea
I think it was something about looking into that camera that made me think about how incredible I am from another person's perspective. I might not be perfect, but I have weathered a storm and come out on the other side. It was not only your amazing skill and artistic eye but your ability to see beauty in me that gave me the courage to do the same. I saw myself through my husbands eyes, your eyes, my children's eyes and what I found was amazing. You see it in the pictures. I will always come back ... Love, Andrea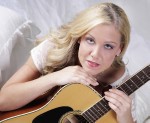 Ashley
Wonderful experience, Paulette! Thank you!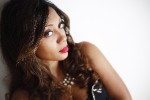 Jennifer
Paulette Mertes Studios is THE best studio for your photos!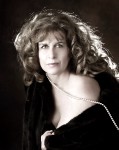 Linda
From the moment I met Paulette, I knew our boudoir photo shoot was going to be something special. Her professionalism and talent captured the beauty of my girlfriend Linda, with a result that more than exceeded my expectations. Paulette's experience behind the camera had Linda at ease from the very start. I couldn't be more pleased with the photo album that Paulette assembled for us. Every picture on every page radiates with the sexiness of Linda in a beautifully, carefully thought out presentation. After our experience with Paulette, I no longer refer to her as a photographer….I consider her my friend. - Bob Tiano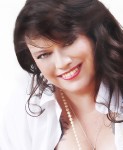 Krista
Had my first ever photo shoot with Paulette. It was absolutely amazing! She made me feel like a real model. Had the best time! THANK YOU PAULETTE!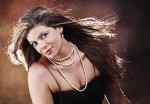 Isabella
After seeing all these gorgeous pictures, it made me even more anxious to see mine!!! You are SO talented, Paulette! Talk soon, Bela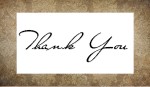 - This was such a wonderful experience from beginning to end. Paulette is a fantastic photographer, so talented! I've had self-image problems for a long time but thought, if I don't do this now I never will. I just lost some weight and still have some issues with that. But the way she posed me was so flattering and her words of support were so comforting. She told me I didn't need to worry about my figure that I looked beautiful and my photos would be as beautiful as I was! How wonderful to hear that. And they were!! The photos were incredible! They looked like me but as she said, she accentuated the positive and eliminated the negative. The posing and lighting was perfect. I looked like a model! This is exactly what I needed. I feel like my self-esteem has taken a huge step forward. This was very empowering. Thank you so much, Paulette! I'll never forget this.
- She is awesome and is very passionate about her work. Makes you feel very comfortable during the photo shoot. Paulette is wonderful and made me instantly comfortable. She does beautiful work, a great person and excellent photographer.
- Paulette made me feel very comfortable and coached me through the poses for the boudoir session. I bought this as a gift for my fiancé. I saw some of the photos during the session and I couldn't believe it was me! I can't wait to go back next week to take a look at the photos once they are edited and finalized.
- Paulette is an excellent photographer. She takes a lot of time making sure the poses and background are just right. She also makes you feel very comfortable. I had a great time, would definitely do this again and would recommend her highly to anyone. Love, Love, Love Paulette.
- Paulette is a true professional and very talented in boudoir photography, especially with the lighting and the props. She knew what poses would work and worked a lot of creativity into the session. She made me feel at ease and gave excellent direction. The lovely scent of fragrant candles and a dimly lit studio give it a subtle inviting approach. Paulette's philosophy on boudoir photography is open-minded, and she wants her customers to be pleased and feel a sense of spirituality, sensuality and feeling good about yourself. She provides the environment to do so.
- Paulette was absolutely amazing!!! She made me feel so relaxed and the pictures she took were gorgeous! It was a very empowering experience and I HIGHLY recommend her to everyone!
- The experience was great, she is such a wonderful lady. She makes you feel very at home.
- Paulette was awesome with the photo shoot! I would definitely go back to see her again! Paulette really took her time to capture the most beautiful images.
- Excellent setting - made my wife feel very comfortable. Fun mixed with an attention to detail. Will be back.